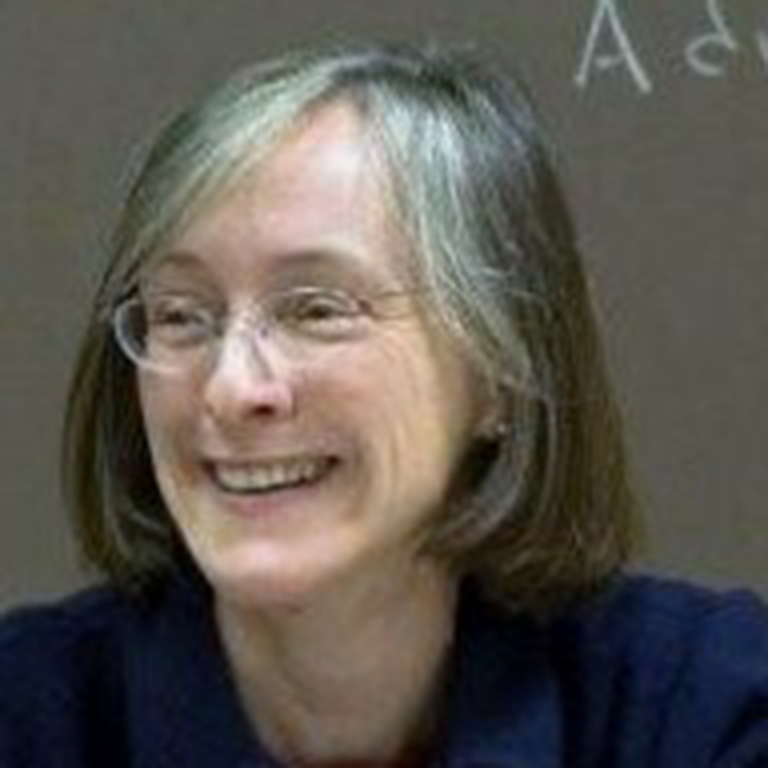 Cynthia J. Bannon
Professor, Classical Studies
Director of Graduate Studies, Classical Studies
Adjunct Professor, History
Education
A.B., Harvard/Radcliffe Colleges, cum laude, 1984
Ph.D., University of Michigan, 1991
Research areas
Roman law
Roman history
Latin prose
About Cynthia Bannon
My research has primarily investigated Roman law in its historical and cultural contexts. I am interested in both practice and ideology, how did the Romans use law to organize social and economic relationships as well as the physical environment. My first book The Brothers of Romulus: Fraternal Pietas in Roman Law, Literature, and Society (1999) examined institutions of family law as a guide to use and abuse of brotherhood in the Republican era. With my second monograph, Gardens and Neighbors: Private Water Rights in Roman Italy (2009), I turned to property law, specifically the institution of servitudes or rights of use to water on private property. I evaluated the role of law in mediating relationships between neighbors and in husbanding a natural resources that was vital for Rome's economic prosperity. My forthcoming Casebook on Roman Water Law broadens the scope to present the legal evidence from the Twelve Tables through the Justinianic Codes. The casebook grew out of preparations for a new monograph on the history of Roman water law, which contextualizes the law within the varied cultural and climactic environments of the Roman empire. I have also written about representations of law and the environment in poetic, philosophical, and technical literature, and these interests continue to inform my work.
Courses taught
Latin prose composition
Cicero
Roman law
Roman culture
Selected publications
Articles
"Seasonal Drought on Roman Rivers: Transport v. Irrigation." In Climate and Society in Ancient Worlds (forthcoming).
"Free Like Sheep: Law, Humor, and Roman Political Culture (Cicero, De Oratore 2.284)." Law and Literature 31.3 (2019) 469-486.  DOI: 10.1080/1535685X.2019.1590978 https://doi.org/10.1080/1535685X.2019.1590978
"Fresh-Water in Roman Law: Property and Policy." JRS 107 (2017) 1-30.
"Rivers, Rights, and Romanization." Ancient Law, Ancient Society, edited by D. P. Kehoe and T. A. J. McGinn, 122-43. Ann Arbor: University of Michigan Press, 2017.
"Ancient Roman Water Rights and Commons Theory." The Politics of Fresh Water: The Politics of Access and Identity, edited by Catherine Ashcraft and Tamar Meyer, 13-27. London/Boston: Routledge, 2016.
"G. Sergius Orata and the Rhetoric of Fishponds." CQ 64.1 (2014) 166-82.