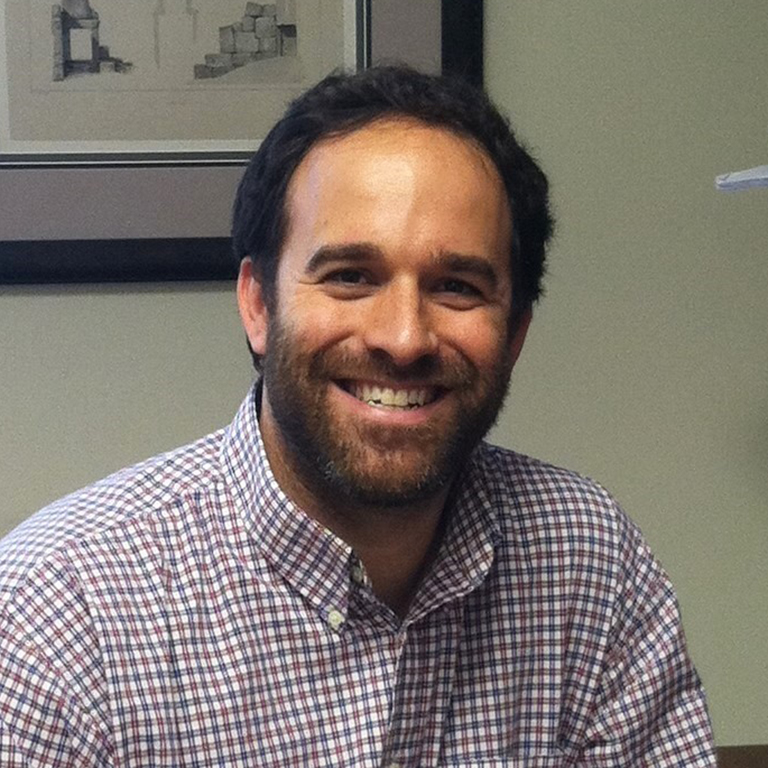 Nicholas G. Blackwell
Assistant Professor, Classical Studies
Adjunct Assistant Professor, Art History
Director of Undergraduate Studies, Classical Studies
Education
B.A., Davidson College, 2002
M.A., Bryn Mawr College, 2004
Ph.D., Bryn Mawr College, 2011
Research areas
Archaeology of Greece and the eastern Mediterranean
The Aegean Bronze Age
Ancient Technology and Craftsmanship
Cross–Cultural Interactions
About Nicholas G. Blackwell
I am a classical archaeologist whose research explores the archaeology, art, and architecture of Greece and the eastern Mediterranean during the Bronze Age. I study ancient technology, particularly stone working and metallurgy, to assess local, trans-regional, and intercultural craft connections throughout the latter half of the second millennium BC. My study of the tool marks and construction methods of the Lion Gate Relief at Mycenae, for instance, highlighted a technological link between Mycenaean Greece and Hittite Anatolia. My current book project, tentatively titled Stone Working in the Mycenaean World: Regionalism, Craft Interaction, and Geopolitical Relations, draws upon physical tools and tool marks on worked stone to assess potential craft and political relations throughout the Greek Mainland during the Late Bronze Age (1600-1050 BC). Prior to coming to Indiana University, I served as the Assistant Director of the American School of Classical Studies at Athens (ASCSA) and later held a postdoctoral teaching position in the Department of History at North Carolina (NC) State University.
Courses taught
Ancient Athletics
Art and Archaeology of Greece
Art and Archaeology of the Aegean
Classical Art and Archaeology
Classical Mythology
Greek Sanctuaries: Archaeology of Religious Space
Seven Wonders of the Ancient World
Topography and Monuments of Athens
Selected publications
Articles
"Tools," in A Companion to the Archaeology of Early Greece and the Mediterranean. Blackwell Companions to the Ancient World, edited by I.S. Lemos and A. Kotsonas, 523-537 (Hoboken, NJ, 2020).
"Contextualizing Mycenaean Hoards: Metal Control on the Greek Mainland at the End of the Bronze Age," American Journal of Archaeology 122.4 (2018): 509-539.
"Experimental Stonecutting with the Mycenaean Pendulum Saw," Antiquity 92.361 (2018): 217-232.
"Making the Lion Gate Relief at Mycenae: Tool Marks and Foreign Influence," American Journal of Archaeology 118.3 (2014): 451-488.
"Exploring Sacred Space: GIS Applications for Analyzing the Athienou-Malloura Sanctuary," in Crossroads and Boundaries: The Archaeology of the Past and Present in the Malloura Valley, Cyprus, edited by M. K. Toumazou, P.N. Kardulias, and D. B. Counts, 291-302 (Boston, 2011). [with James A. Johnson]
"Mortuary Variability at Salamis (Cyprus): Relationships between and within the Royal Necropolis and the Cellarka Cemetery," Journal of Mediterranean Archaeology 23.2 (2010): 143-167.